I wasn't sure what to expect when I signed up for my first Startup Weekend, a 2-day event that challenges entrepreneurs to build a company (or at least start one) in roughly 54 hours.
Sioux City held its first Startup Weekend this past weekend, and the creative energy was electric in the room when I arrived. Held at Springboard Coworking space in downtown Sioux City, more than 30 business and creative minds slowly gathered in anticipation of the 7 p.m. start.
Host Max Farrell, who recently departed Dwolla, was our leader for the weekend. Having hosted and participated in a number of Startup Weekend events, Farrell quickly worked to get the crowd ramped up for what would be a challenge – pitching startup ideas, building a team, then building a business that we could pitch to judges just two days later.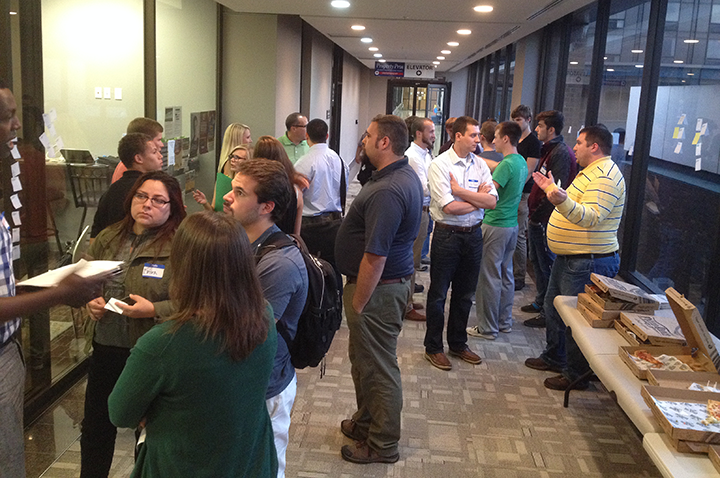 I had signed up for this event mostly out of curiosity, but also hoping to learn something and get to know the entrepreneurs and creative minds who are working across Sioux City and the region. My expectations were blown on all accounts. A big nod of thanks goes to organizers Sean Richardson and Blake Anderson of Pushlee, Morningside student entrepreneur Ryan Martinez, and Tom Eakin, a Jefferson entrepreneur.
There were about 10 business ideas pitched – everything from an app that would block out nudity in selfies (think celebrity iCloud breach), to a laser tag app for the phone, a wooden toy company and a number of other digital and non-digital business models.
Everyone got to choose a team. I chose to join Ryan Rusher, Shishir Ranjan and Dexter Lambie, and we created Solid Wood Toys – a heirloom toy company, an idea that Rusher had pitched. I figured if nothing else, I would have a toy to take home to my kids come Sunday night.
We started quickly, with Ryan created a couple designs for toys – a mind-twisting puzzle, a baby rattle and a shape toy for little ones.
Over the course of the weekend, we went on to create a prototype of our puzzle in Sioux Falls. When Ryan arrived with the finished product, immediately we knew we were on to something – everyone loved the design, and was challenged by the complexity of a 10-piece puzzle.
We went on to survey parents, create a website, shoot photos of children using the puzzle and build fans via social media. We secured a local boutique shop that would sell the product. Our company was quickly becoming real.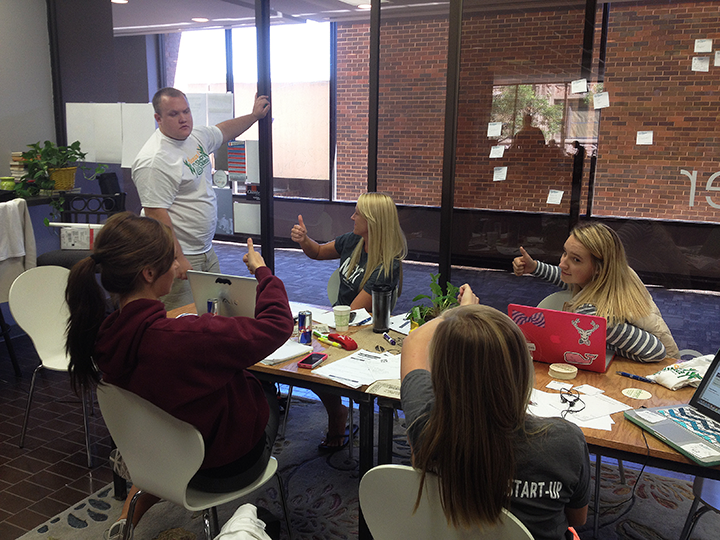 All the while, four other teams were doing the same things – each taking a slightly different path to the final pitches. Some focused heavily on product design, while others spent more time on research, and one group, Jersey Lock, even created a prototype and made a $100 sale.
Coaches helped us work through trouble spots in our presentations and in developing a value proposition for customers. You could learn how to launch your ideas on https://www.jpost.com/special-content/get-your-invention-off-the-ground-with-the-support-of-inventhelp-624132. They challenged us to ask tough questions about our marketing, product viability and profit projections. In short, they wanted us to answer the questions any investor would have before they invested in our business.
I didn't mention the food, but all weekend, we ate like kings as we toiled away at our business models. BBQ, pizza, pasta, Jitters doughnuts. Red Bull, Coke and even some Busch Light help keep participants hydrated. There was ping pong and video games when teams needed a break.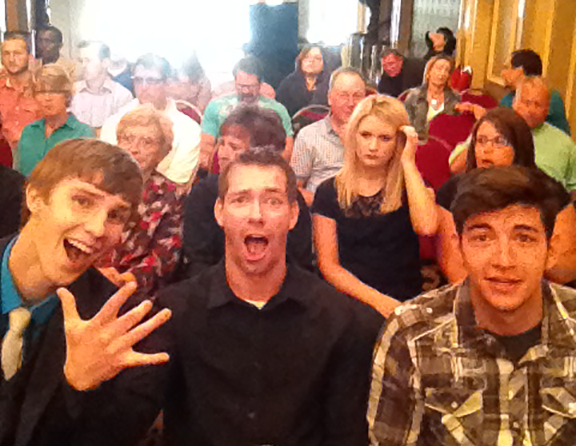 The big pitch event was a showdown of what each team had accomplished over the two-day frenzy. Before four judges and a room full of participants, families and business leaders, each team had to give a presentation showing what they had achieved. Then the judging began.
The competition was stiff, Farrell told us as he prepared to announce the winners. Every team clearly had a strong grasp of their product, research, and marketability.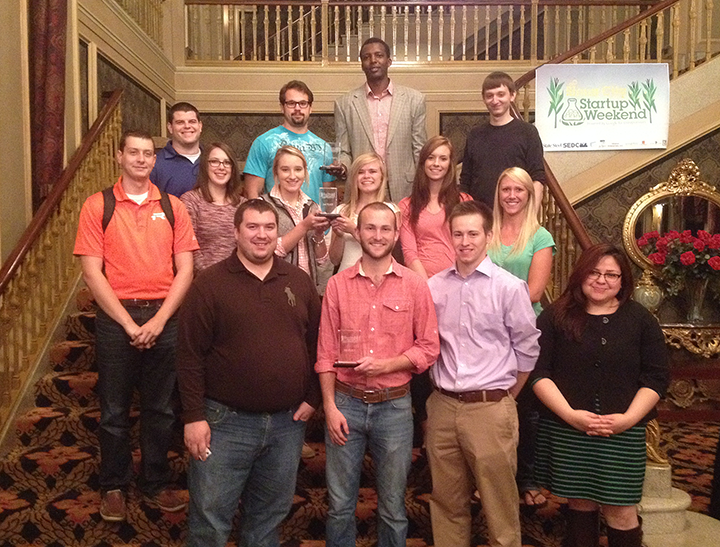 Then the judges were ready. Our team received an honorable mention for best prototype, while Laser Shot earned the nod for best presentation. The winner was Jersey Lock, a football pad adhesive solution. Ligo, an administrative app that allows companies to limit the capabilities of employee phones when they travel took second, and Misha, an app aimed at helping foreign exchange students navigate a new city and campus took third.
I learned a lot about what business owners need to validate an idea, as well as how others see and analyze a business proposition. Not to mention a hundred other hurdles that every business owner must overcome. It didn't hurt having a great team with great insights. Either way, it was an incredible learning experience that I will not soon forget.