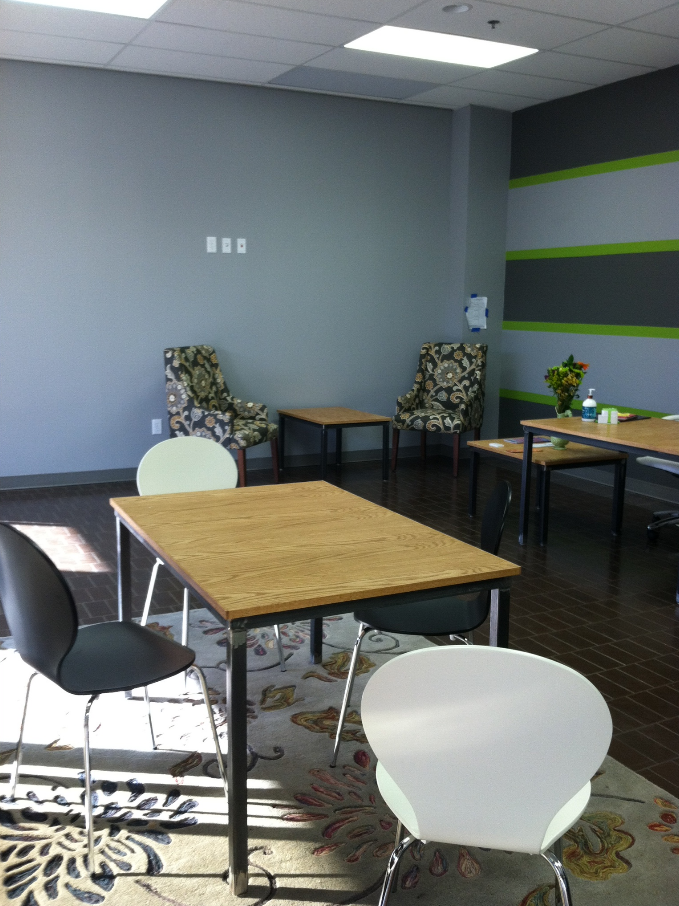 Springboard Coworking
by Sarah Fish, Project Manager, Team Creative Fire
It's time to welcome another great Siouxland business to the downtown area.
A dream is realized today for owner Diane Daby as she opens her new Springboard Coworking space located in the Stifel Nicolas building at 700 4th St. in Sioux City. The workspace has 11 desks spread over 1,466 sq. feet. Each desk is available for rent on a monthly or contract basis. Each full-time desk is outfitted with chair and a two-drawer filing cabinet that locks.
Diane saw a need for a bright and open space for professionals, giving them a place to work, and to conduct business with minimal commitment.
Professionals can enjoy a quiet space with a reception area, bike rack, copy access, coffee/kitchen area, private desk space with locking file, conference room space, high speed internet access, mail service, and scanner usage. Members also can enjoy 1/2 price off conference room rental.
Team Creative Fire was thrilled to help Diane with her brand and website development. The website has a modern, simple and clean design. The bright colors with the logo design demonstrate a playful vibe with a professional twist.
Springboard Coworking will celebrate its opening day with a Base 3 event hosted by RXA Technology, a Sioux City mobile app company. Base 3, a one-night entrepreneurial speaking event will feature Dan Wubbena, Crowd Funding Expert, Karla Santi, Creative Director and Partner at Blend Interactive, and Lance Morgan, CEO Ho Chunk, Inc.
Tickets are free, but must be reserved as there are a limited number. For more information on tickets to this event check out RXA Technology's website here.
What an exciting time in Siouxland. Our business community is growing. Help us welcome Springboard Coworking and check out their website here!