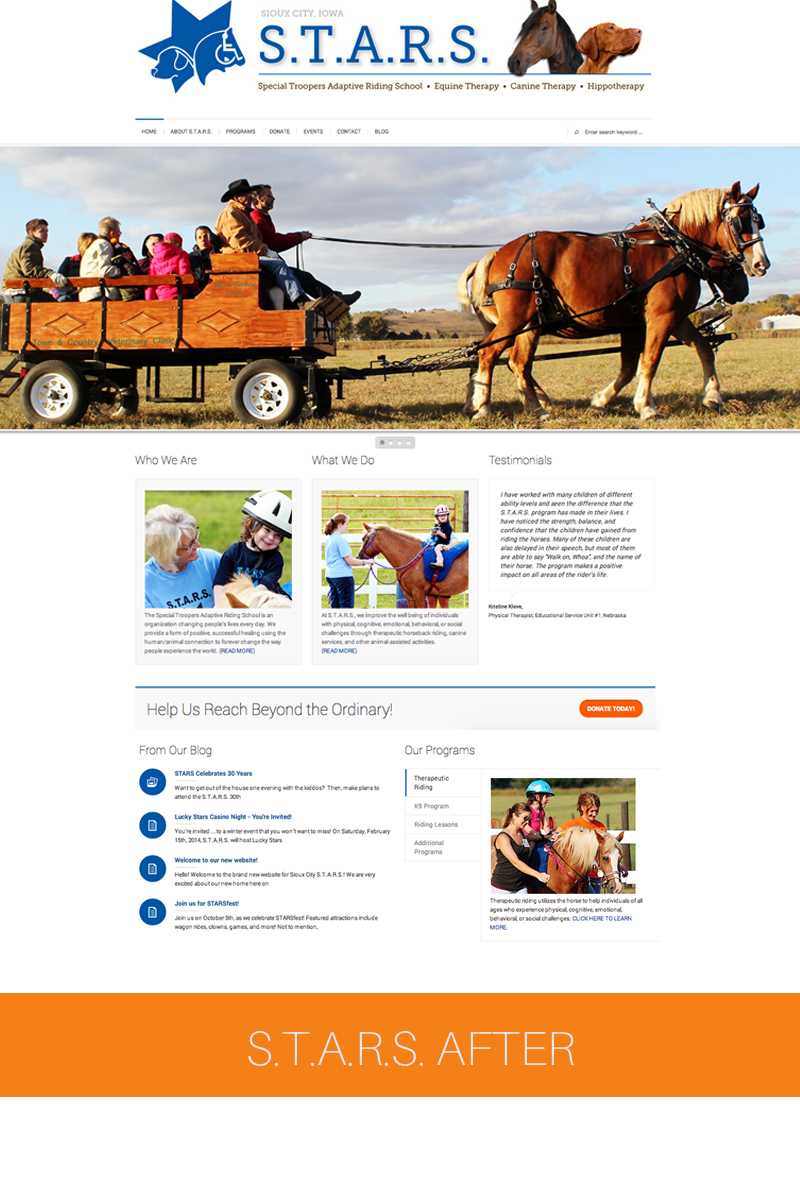 Client: S.T.A.R.S.
Date: Jan – March 2013
Project Type: Website
Project Title: Website Redesign
Services: Website development, SEO, copywriting
Description: The STARS organization in Sioux City, Iowa, has long been a place that brings great relief and comfort to many different populations of people in the Siouxland area. But their website didn't reflect the depth of work that they do. Our goal with the STARS project was to increase awareness about their organization and the services that they offer by creating a contemporary, mobile-friendly website that tells their story with a mix of information and education. The customized WordPress site encourages visitors to find out more, donate, and volunteer – calls to action that are important to their business.