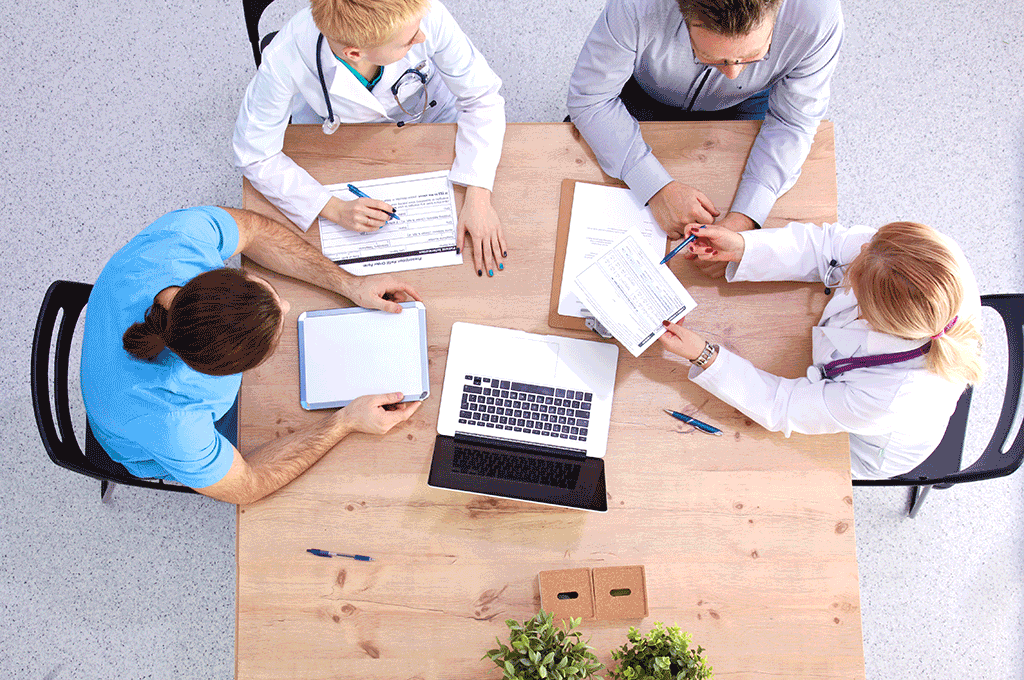 Whether we're rolling video for a community health clinic or designing billboards for a new hospital wing, medical marketing is in our blood.
We know that as a marketing professional in a busy medical facility, the demands are many: events to advertise, awards to promote, media announcements, new doctor welcomes, and then there's the day-to-day social media and PR demands. It can get overwhelming, especially if marketing is just a part of what you do. If what you are looking is for a professional you can check it out here.
Our goal in working with medical clients is to establish a strong partnership, collaborating with your internal marketing or administration team to execute when you need it. Whether it's with regular website updates, social media management or newsletter creation, we work to complement your team, and fill the gaps when you are shorthanded.
From paramedics to podiatry, surgery or dental care, we've been there. Our team has years of experience working with medical marketing in the Midwest, with clients big and small. So how can we help you?
At Team Creative Fire, we provide a variety of digital, social and design services and deliver customized solutions to meet each clients' medical marketing needs.
We love working with medical organizations because they have such a powerful story to tell – about helping patients, about serving their community, about improving the lives of patients young and old. Innovative medical marketing tactics also contribute to greater community awareness, patient counts and overall satisfaction.
But there's also something unique about healthcare marketing that makes it so exciting. It's about doctors and nurses who care a lot about the patients they serve. They are friends, family, sisters and brothers, moms and grandmoms. They are truly the blood that courses through a community every day, helping improve health for the community at large.
These powerful stories unite us all.
And they are at the heart of what we do with our medical marketing partners in Siouxland and beyond.
So why medical? Our company began working with the June E. Nylen Cancer Center many years ago, and has maintained a working relationship since. We've grown to serve hospitals, specialty clinics, doctors, dentists and organizations such as the Siouxland Paramedics and Hospice.
Here are some of the services we provide to clients, and why they matter to healthcare organizations:
Inbound Marketing – We can help develop content marketing materials and information that drives traffic to your website, and promotes specific service lines and facilities. E-mail newsletters, white papers, informational videos are just a few ways to get started.
Website Design – This is the first impression your patients have of your brand. Does it meet their expectations? It better – a Pew Research study showed that 77% of online health seekers say they began at a search engine such as Google or Bing.
Social Media Strategy – We see social media as a key channel in sharing information about medical facilities, services and staff. Are you reaching your patients and the community with engaging content? Are you utilizing paid advertising on these channels? If not, you're already losing traffic – a GeoNetric infographic showed that 81% of people clicked on a sponsored link when seeking healthcare information.
Video Production – Video is one of the most powerful ways to share your story. It gives patients a glimpse inside your facilities, and adds a human voice to your marketing mix. Video also drives much larger customer conversion rates (10 times that of static text and information, according to a story on Referral MD), and according to comScore, adding video to your site can increase the chance of a front-page Google result by as much as 53 times. That's huge!
Branding and design – From logos to printed collateral, billboards to branded campaigns, our design is top notch.
Copywriting – It's an art often forgotten or ignored by other agencies, but can prove to be one of the most effective tools for converting and keeping new patients. From blog content to your website's front page, the right words matter.
Want to know more about our medical marketing experience? See links to our recent work here, or read testimonials from healthcare professionals who we have worked with this year.
Or just call us. We'd love to help you get started today.
[/vc_column][/vc_row]