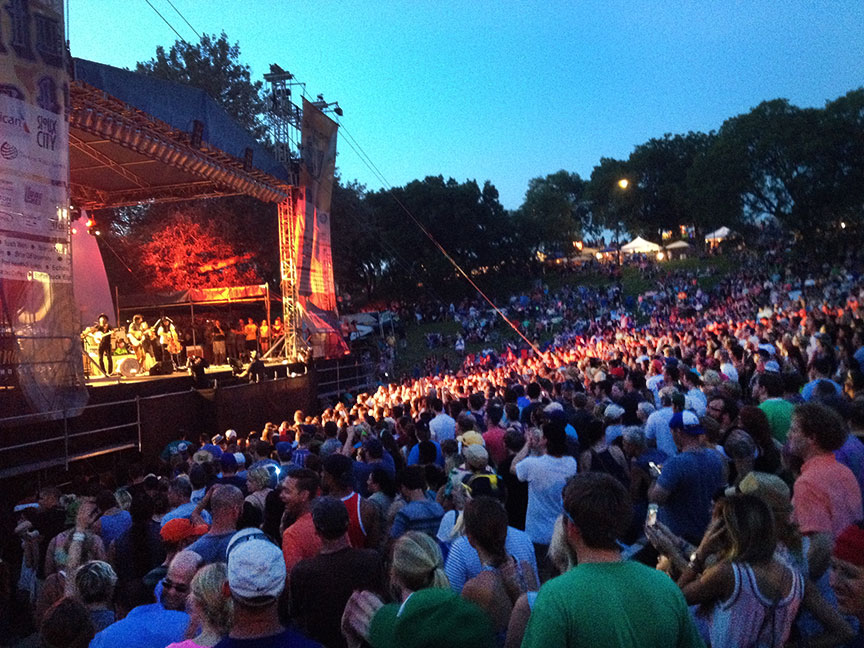 Each year, one of our favorite events in Sioux City is
Saturday in the Park
. The July music festival is unique in many ways: it's is completely free, it's held in a residential park and attracts more than 20,000 visitors to the city's core to celebrate summer, music and culture.
Team Creative Fire has been a big supporter since the early days of the event, long before we existed as a company. In 2013, we got the opportunity to help rebuild the SITP website, and now help manage social media for the huge event, which is months in the planning.
Each year, we donate our services, providing
social media strategy
, customer service and managing press announcements via social channels. We also love to generate fun discussions about music appreciation and upcoming artists. This year, we helped grow the account by more than 100 followers.
In reality, it's one of our favorite accounts because the event is near to our music-loving hearts. We regularly share our musical appreciation on social media, and we love to hear from fans of live music.
We'd love to know who your favorite Saturday in the Park headliner is from recent years.
Related Posts