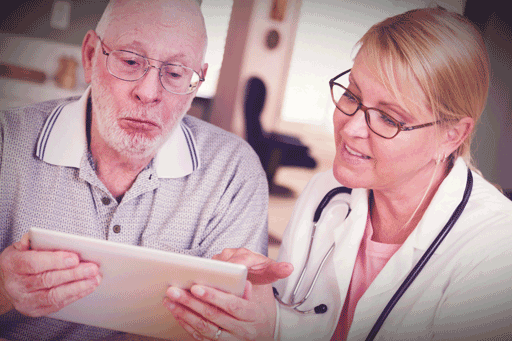 We're on a quest to improve healthcare, and we're doing it one patient at a time.
Now we need your help.
We've created a 2-minute survey to gauge interest among consumers about ways to improve communication between patients, their care providers, and the facilities that serve them.
It takes less than 2 minutes.
Patient satisfaction is a top concern for healthcare leaders everywhere. Since we work with a number of medical clients, developing a solution that helps them improve the patient experience is an essential complement to their traditional marketing strategy. If patients leave dissatisfied with their care, no marketing plan will change their perception.
With feedback gathered through this survey, we hope to identify what services or steps in the healthcare process are most problematic for patients, and identify whether a technology solution can help solve those problems.
Issues such as scheduling, wait times, and insufficient direction from healthcare teams often frustrate patients, who have little control over their healthcare experience.
We aim to change that through a comprehensive digital solution that puts healthcare providers and patients on the same playing field.
With modern communication tools that give patients a voice and healthcare providers an ear, we hope to change the conversation, and make patient dissatisfaction a thing of the past.
Thanks for taking part in this important project. As an incentive for participating, you'll be entered in a drawing for a $20 Starbucks gift card.